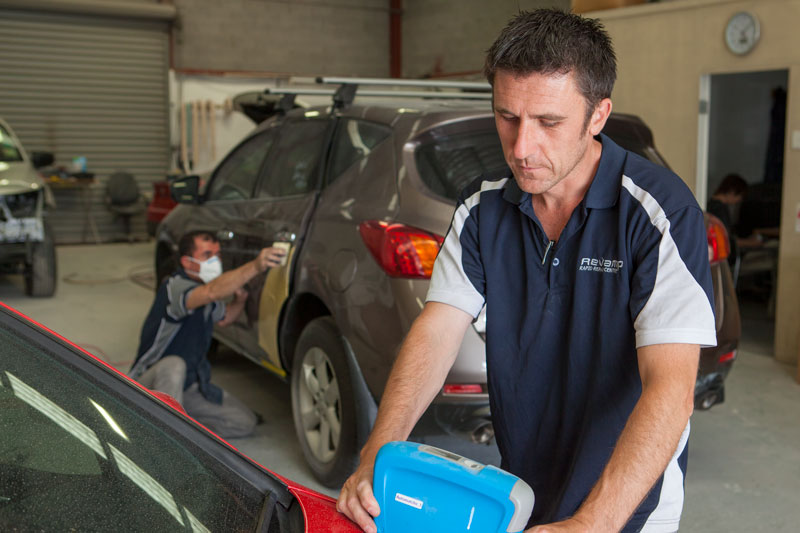 We Provide Smash and Crash Repairs for Moorabbin Residents
It is often already traumatising enough just getting involved in an accident on the road, but a damaged vehicle can also be quite difficult to deal with. After a crash, getting a smashed car into a workshop for repairs can be a hassle for people who do not know of any reliable panel beaters in their area. Besides having to wait for repairs to be completed, one also has to contact the vehicle insurance company and consider alternative transportation or scheduling while crash repairs are ongoing.
At Revamp Rapid Repair Centre, we can help make the whole process easier for you. Our panel beaters have been providing top notch repairs and service to the Moorabbin community and beyond for many years.
Moorabbin customers come to our panel beaters for repairs
Our qualified panel beaters can help you restore your vehicle to pre-crash condition. We can help you perform all dents and refinishing including removing, repairing, and replacing damaged panels, filing, sanding and spray painting of panels, repairing dents, replacing bumpers and aligning of the chassis, and repainting your vehicle. At Revamp Rapid Repair Centre, we always aim to deliver a high standard of repair for all customers from Moorabbin and beyond.
To minimise disruptions in your immediate schedule, our professional team can also help you arrange a loan car while your smashed vehicle is under repairs. If you have vehicle insurance, leave your details with us and we can help you sort out the quote on your smash repairs with your insurance providers.
Helping Moorabbin customers with smash repairs for more than 15 years
Revamp Rapid Repair Centre have been repairing vehicles in the Moorabbin area with various types of damage, offering reasonable quotes with a friendly and understanding team of panel beaters. Contact us today at 0417 586 268 for an easier crash repairs process. Let us help you restore your damaged vehicle and take some weight off your shoulders.